How Much Time is Spent on You Tube Views
How Much Time is Spent on You Tube Views?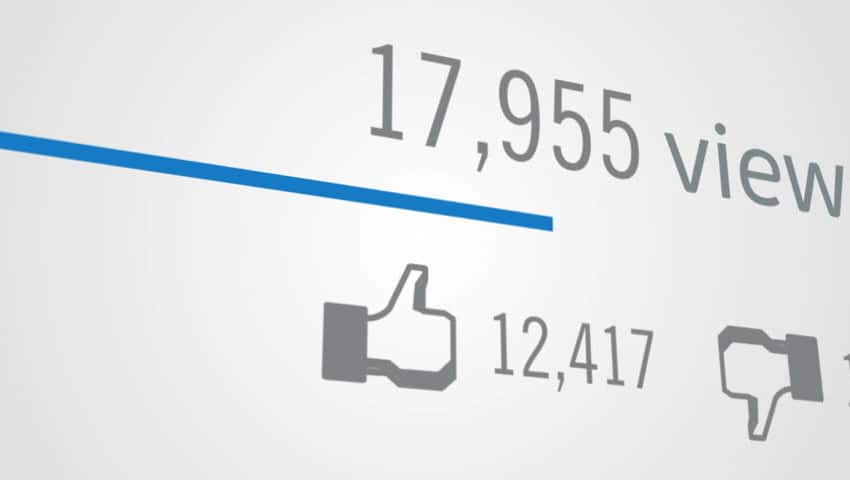 In the modern digital age,YouTube has emerged as a powerhouse of content consumption. This video-sharing platform has revolutionized the way people spend their time online, captivating audiences across the globe. The question of how much time is spent on YouTube views is a fascinating one, and it unveils the profound impact of this platform on our daily lives.
The ranking of YouTube users by country shows that the United States is home to the second-highest number of YouTube users worldwide. With 246 million, it comes after India, where there are 467 million YouTube users.
The popularity of YouTube in the US makes it a great platform for businesses to market on. Creating a YouTube marketing strategy that works requires understanding key YouTube statistics, such as the average amount of time spent on YouTube by US users.
YouTube was founded in February 2005 by Steve Chen, Chad Hurley, and Jawed Karim, and it was subsequently acquired by Google in November 2006. Since its inception, YouTube has experienced exponential growth, evolving from a simple video-sharing platform to a diverse ecosystem that encompasses content creators, advertisers, and an ever-expanding global audience.
YouTube users view a whopping 1 billion hours of video each day. That accounts for around 5 billion YouTube videos being watched each day.
Some Information About Youtube Owners
Google's acquisition of YouTube was big news (and big money) back in 2006. YouTube co-founder Chad Hurley received $334 million from the sale, co-founder Steven Chen received $301 million, and due to his business relationship with the company at the time, third co-founder Jawed Karim received $66 million. Sequoia Capital, the earliest YouTube investor, earned $516 million while Artis Ventures snagged $85 million.
YouTube generated $7 billion in ad revenue in a single quarter of 2021
YouTube is now a giant ad revenue machine, thanks in no small part to Google Adsense incorporated into videos and YouTube's use of autoplay. The 2020 Q4 total was up 46 percent over the previous year, to a total of $6.89 billion in profit.
Mr Beast was YouTube's highest earner in 2021
In 2020 the young star of the channel Ryan's World (previously Ryan's ToysReview) earned millions by reviewing toys and delighting his subscribers. With the help of his parents, he earned $29.5 million and topped the list of highest earners. In 2021, Ryan Kaji dropped to 7th overall.
Instead, Mr. Beast, a prankster known for spending huge amounts of money, stole the top spot by earning a whopping ($54 million). Jake Paul came in second with approximate earnings of $45 million. Finally, Markiplier (Mark Fischbach) took the third spot by earning $38 million.
YouTube's 10 highest earners brought in over $300 million in one year
The above three stars along with seven other top earners netted a whopping $304 million. Aside from one of the children, all other top ten earners are men. Interestingly, only two earn their keep by posting gaming videos, down from five in 2019.
Viacom once sued Google for $1 billion because of YouTube content
In 2007, Viacom filed a lawsuit against Google for allowing copyright infringement on the YouTube platform. The case was eventually thrown out, although defending the lawsuit cost Google upwards of $100 million.
In 2021, this record is set to be shattered because the company is thought to have earned over $7 billion in ad revenue in Q2 alone. According to analysts, it is expected that the company may have had total year-on-year increases of around 83%.
Statistics from the Google Play Store showed that more than 5 billion users have downloaded the YouTube Android app.
YouTube is a global platform, and its users are spread across the world. It is available in over 100 countries and in more than 80 languages.
YouTube by the Numbers: A World of Digital Engagement
In the ever-evolving landscape of digital media, YouTube stands as a behemoth, captivating audiences worldwide with its diverse content and engagement-driven platform. The numbers surrounding YouTube's global reach and user activity are nothing short of staggering, painting a vivid picture of its influence on the way we consume and interact with content.
A Glimpse into YouTube's Vast Ecosystem
114 Million Active YouTube Channels: The sheer magnitude of YouTube's content creation is awe-inspiring. With over 114 million active channels, the platform accommodates a wide range of creators, from individuals sharing their passions to established organizations and media companies.